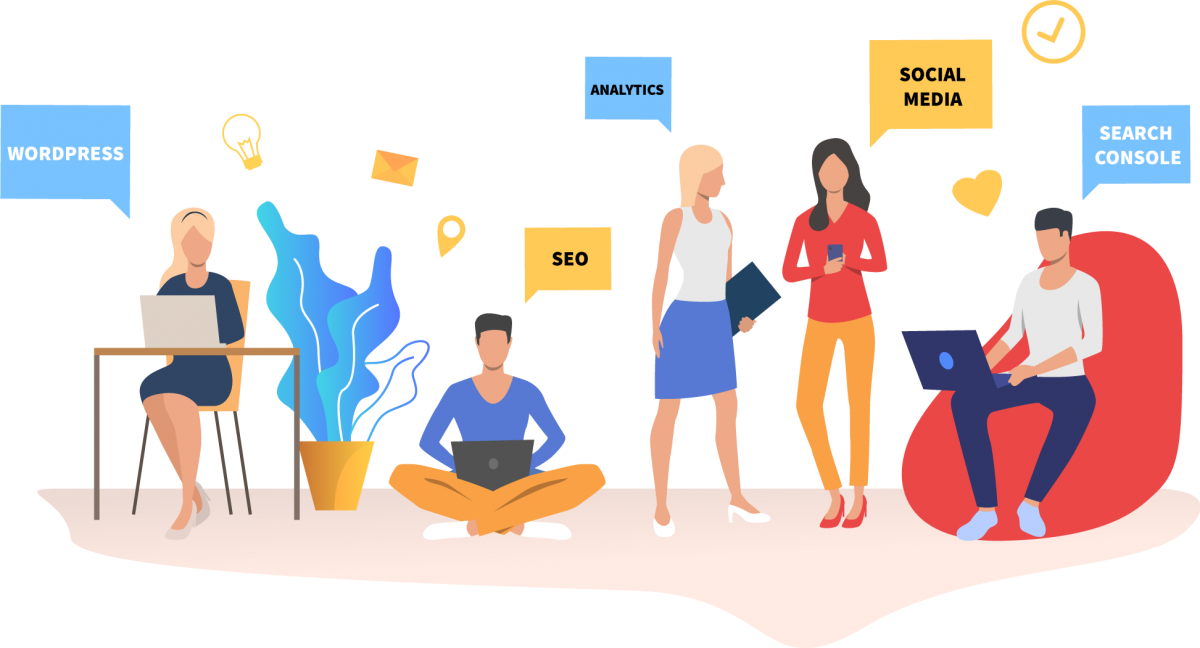 Learn WordPress & Online Marketing
from Experts, Quick and Easy

All courses are designed for small business owners and individuals who want to learn hands-on control of their website or would like to know how to promote their business online. We make it simple and practical.
Share with your friends:
Design, Develop and Market, We Have Done All.
In the past 10 years, we have built hundreds of WordPress websites, and trained hundreds of people. Our first hand experience will make the learning easy and practical. As technology and the web have rapidly evolved, the ability to make, edit or maintain a website, and to use online marketing tools have  become basic skills everyone should be familiar with.
Our goal is very simple, we want to put the right tools in your hands and quickly show you how to use them without any time wasted! Each class has a video recording. We use Zoom for online teaching, and all sessions will be recorded. We will send you the recorded videos after the class.
What you will get from these trainings:
All video classes will show you what to do step by step. You can ask questions during the class just like an in-person class. After the training, you will know
How to setup a WordPress website.
The skill to manage your website.
The knowledge to promote your website.
Understand the principles of SEO to improve your organic search results
How to use free tools like Google Analytics or social media to build your audience.
Setup a campaign with Google Ads or social media ads, and spend your budget wisely.
Showcases: Students' Sites
We are hoping to see your sites displayed here soon!
Who should register?
If you have a business idea, and need a quick website to get started
To start a blog, write what you like
To show your work (photographer, artist…)
Have a WordPress website, learn how to use and maintain the site
To promote your business online, increase traffic